June 04, 2021
Cicada Summer of Love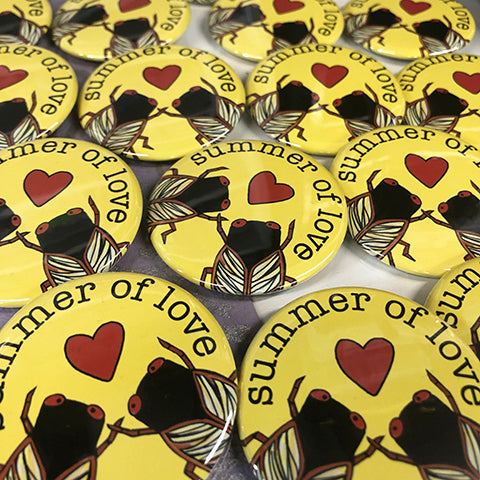 They have waited 17 years for this! It's officially Brood X's Summer of Love. They don't care what else is going on in the world. They are going to make some noise and swarm all over to find that special someone. Today I spotted cicadas playing in busy intersections! They will do anything for love. 
This is my second experience with Brood X. The first time I lived in Baltimore. I could not believe the amount of cicadas and the noise.  This time I am in Annapolis and while we don't have many in our yard, there's plenty surrounding us. Everywhere you go the sound of cicada love is in the air. This inspired me to create a new collection of magnets and pins. The new designs include Summer of Love, Brood X Class of 2021, Illegally Loud, and We Are Here as well as some with cicadas only on them.
See the collection here.