October 01, 2021
Gallery 57 West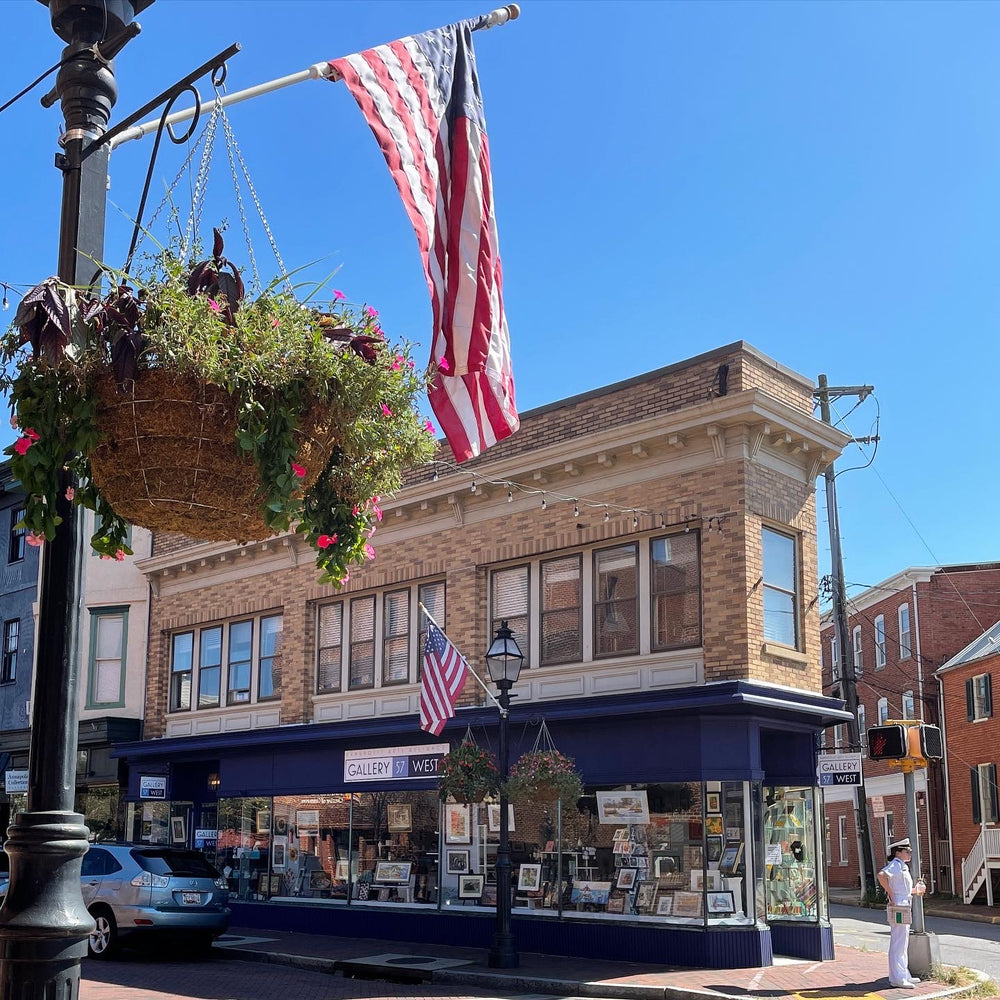 I am pleased to announce my work is now available at Gallery 57 West in downtown Annapolis. The space is the permanent gallery of the Annapolis Arts Alliance and features the work of over 25 local artists.
The gallery is a wonderful place to find a unique gift, new art to hang in your home or a treasure from your trip to Annapolis. You can find original paintings, photography, ceramics, fiber, jewelry, glass, and more. 
Here is a sneak peek of my space. I will be showing original paintings, art prints, cards, and magnets and adding new pieces on a regular basis. 
Gallery 57 West is located at 57 West Street in Annapolis at the corner of West and Cathedral. The gallery is open everyday 11am to 7pm except Tuesdays. 
I hope to see you at the Gallery soon!