February 12, 2020
New Art in Miniature Size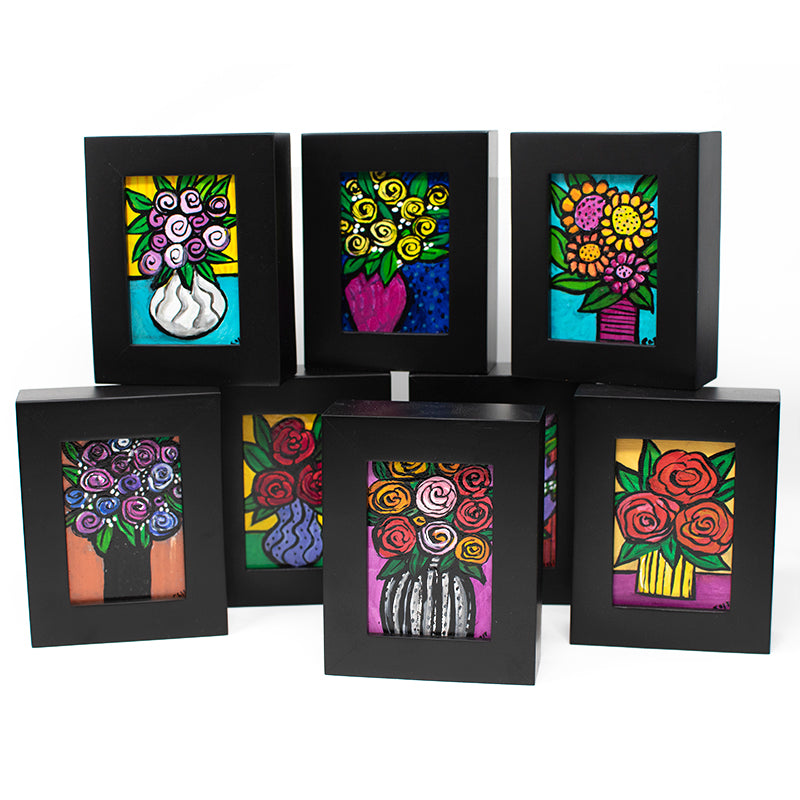 Recently I began a series of colorful paintings in a much smaller size than I usually work. These new paintings are only 3.5 x 2.5 inches - about the size of a baseball card. I love how quick and fun they are to paint! They allow me to explore new subjects, compositions, and colors. 
I first debuted these paintings at the Annapolis Arts Alliance Pop-Up Shop in the Fall. Customers enjoyed the mini paintings diminutive size and color at a very affordable price. For the holidays, I created a series of Christmas and Hanukkah minis as well as some pumpkins for Halloween. 
The cute size and chunky frames allow them to be displayed on your desk, bookshelf, or wall. 
This week I added a bunch of new mini paintings so be sure to check them out!